Release of Anna Cassel – The Saga of the Rose during opening of Swedish Ecstasy exhibition
17 February, 2023
Author: Simon-hohn
On February 15, the exhibition Swedish Ecstasy opened at Bozar – Palais des Beaux-Arts in Brussels where works by Swedish artist Anna Cassel are shown for the first time to a larger audience. The book Anna Cassel – The Saga of the Rose was released during the opening of the exhibition.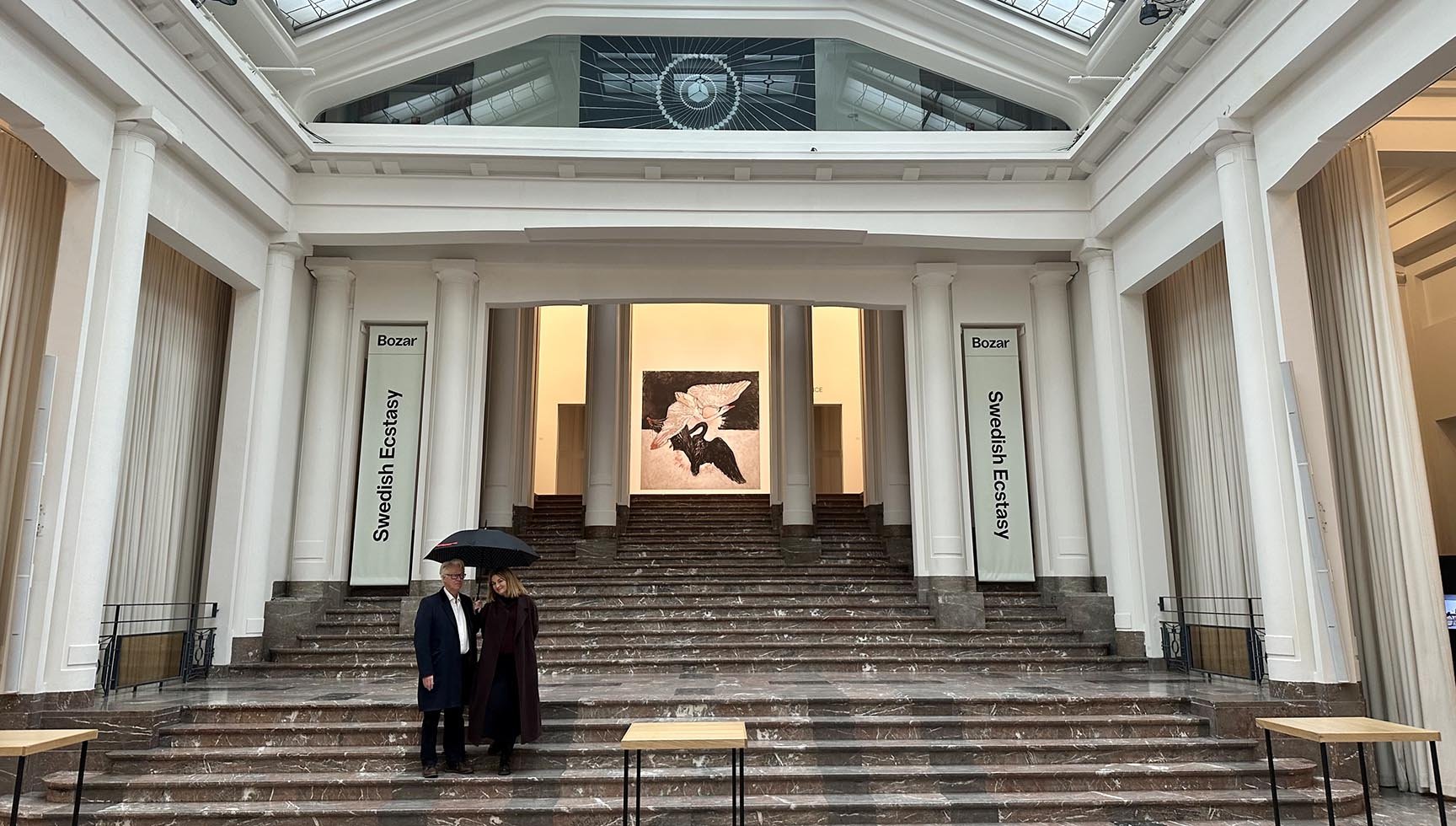 The exhibition Swedish Ecstasy is organised on the occasion of Sweden's presidency of the EU and explores the spiritual currents that influenced many Swedish artists and writers from the 18th century up until the beginning of the 1900s.
Works by, among others, Emanuel Swedenborg, August Strindberg, C.F. Hill, Ernst Josephson and Hilma af Klint are on display. For the first time, Swedish artist Anna Cassel (1860–1937) is also shown to a larger audience.
Anna Cassel has so far been best known for her landscapes and urban motifs, but she was a close friend and collaborated both spiritually and artistically with Hilma af Klint. New research shows that Cassel was in fact a co-creator of some of af Klint's most famous works, including the acclaimed series The Paintings to the Temple.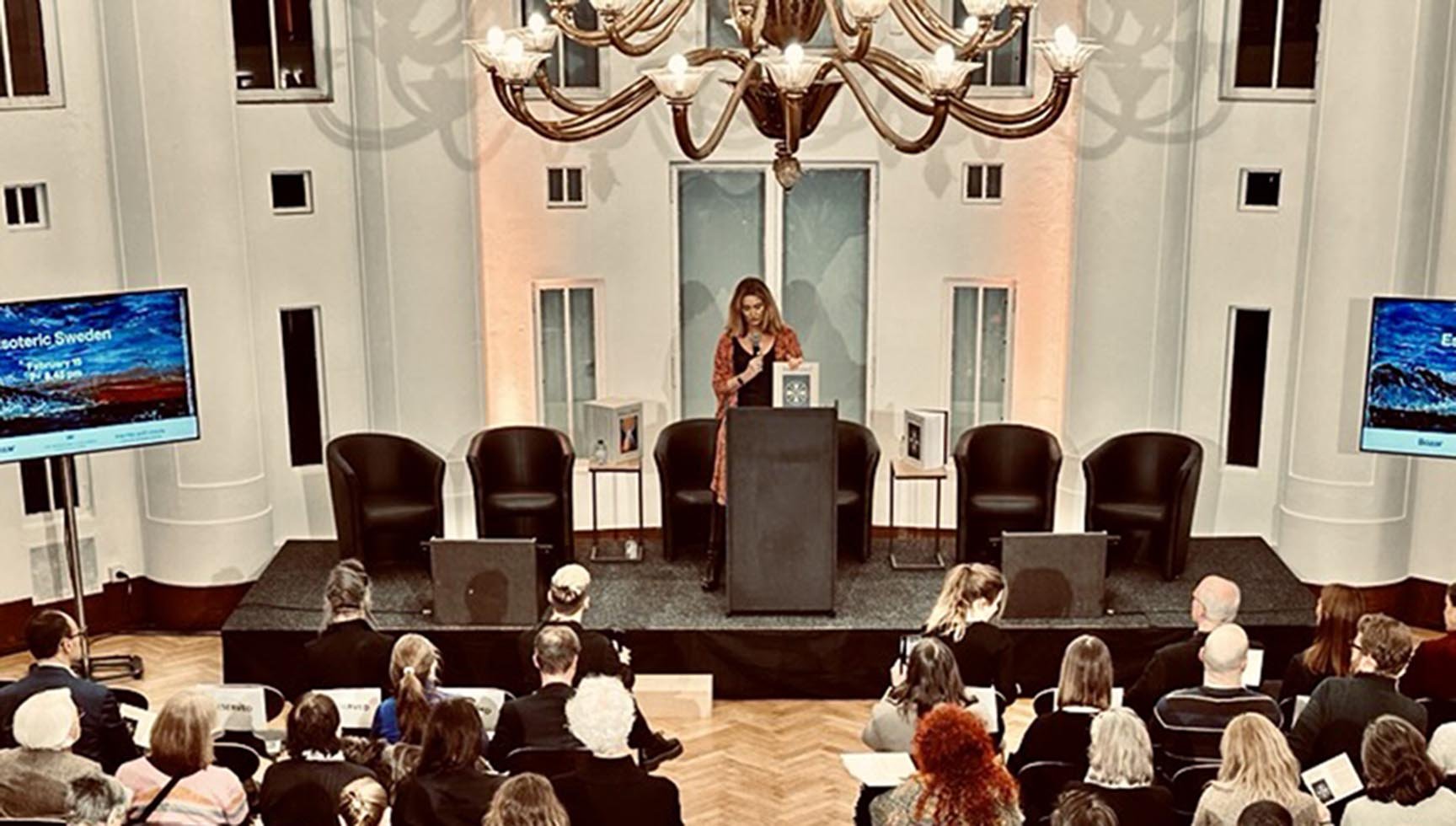 Marika Stolpe, CEO of Stolpe Publishing, presented the new book.
In the book Anna Cassel – The Saga of the Rose, Cassel is introduced to a wider audience and placed in a context of spiritually influenced artists active around the turn of the last century.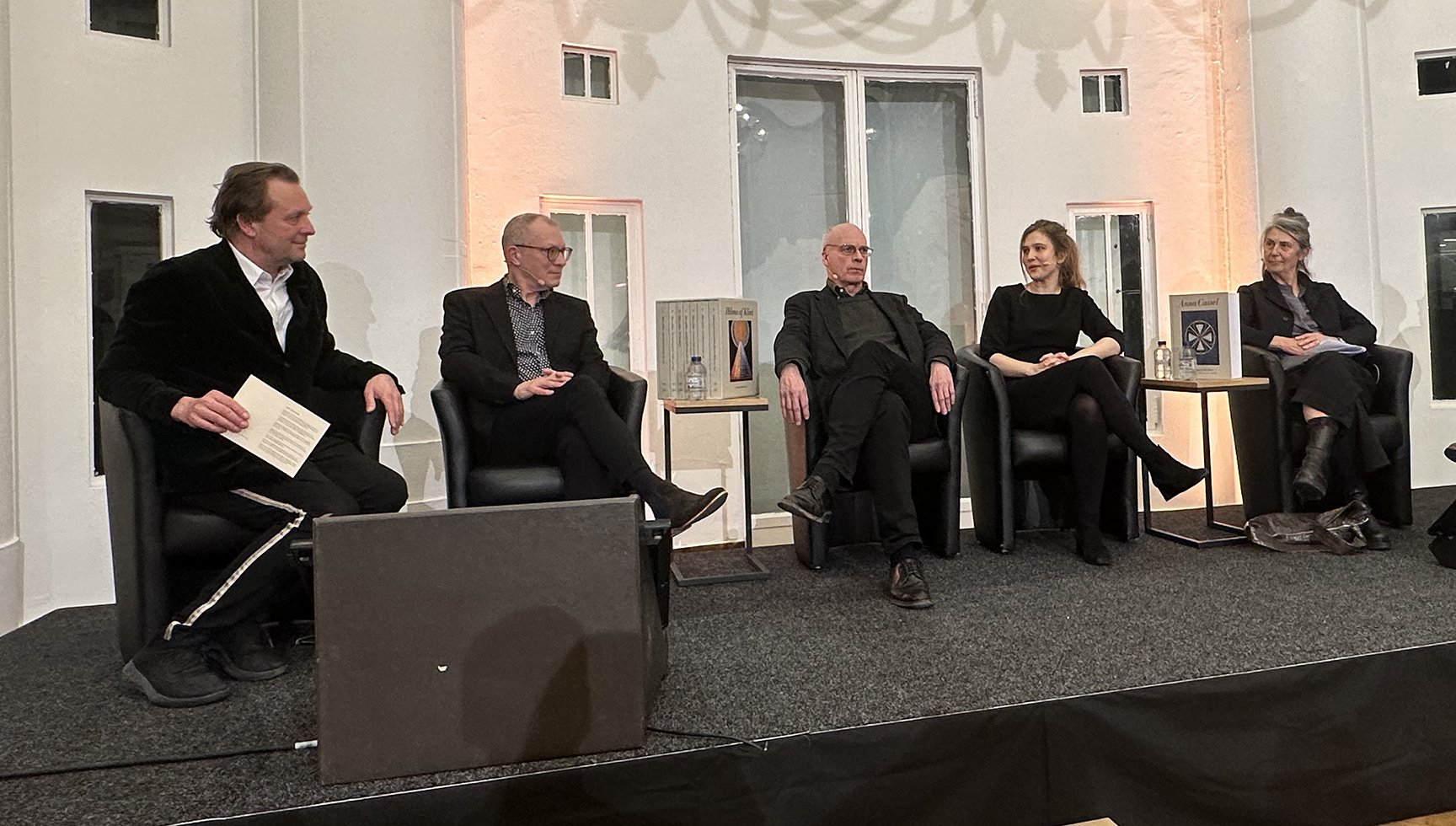 The book was released in connection with the opening of the exhibition and a seminar was held on Swedish esotericism where Briony Fer, Gary Lachman, Magnus Florin, Daniel Birnbaum, Hedvig Martin and Kurt Almqvist spoke.