Release party: The Layman's Guide to Classical Architecture
10 March, 2022
Author: Hedvig
The release of The Layman's Guide to Classical Architecture by Quinlan Terry was celebrated with talks and a book signing at Downing College, University of Cambridge.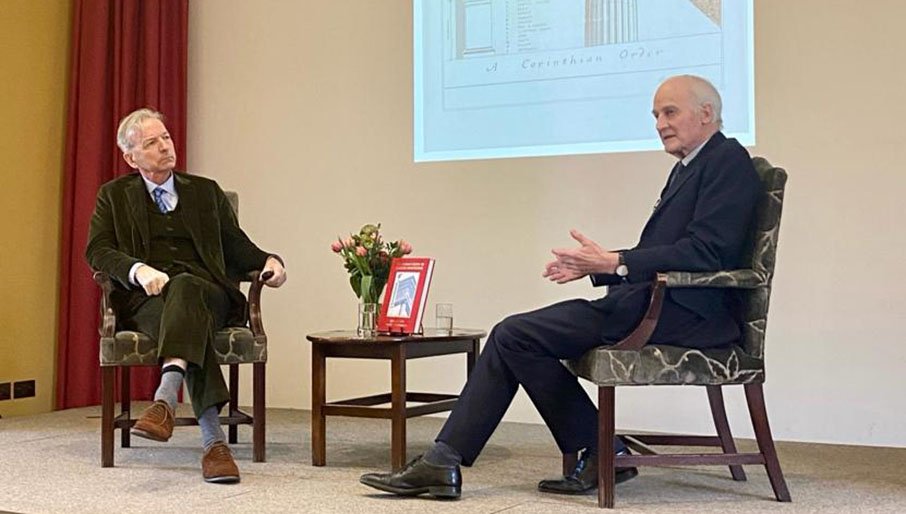 Quinlan Terry is one of the most renowned contemporary architects within the classical tradition and has churches, private houses, and university buildings in his portfolio. The book is a comprehensive guide to the foundations of classical architecture and illustrates, through a large number of drawings, sketches and photographs, the ideas, history and execution of classical architecture.
Also present at the release were Professor James Campbell who gave a talk on the history of classical architecture and its role today, Dr. Frank Salmon of The Ax:son Johnson Centre for the Study of Classical Architecture, and Visiting Professor Clive Aslet.
Read more about the book